YFJ-PG600 Portable Gate Valve Seat Grinding/ Lapping Machine
Product description:
Dory Machinery YFJ-PG600 portable valve grinding machine is mainly used to repair the mating sealing surfaces that require precise sealing, such as valves sealing and flange seals. This machine grinds the valve core,valve disc , valve seat or flanges to secure the perfect sealing surface, so as to achieve the purpose of valve sealing.

This portable valve grinding machine is suitable for repairing the sealing surfaces of gas, water, and oil valves in industries such as power plant, petroleum, chemical industry, metallurgy, pulp paper and other industries where pipes and valves are concentrated. Valve grinders are mainly divided into two types: portable and stationary type . Portable valve grinders are mainly used for online repair of valves that are inconvenient to disassemble.


Application:
Universally applicable in conventional power plants, nuclear power plants, inspection companies, refineries, chemical industry, shipyards, sugar factories, pulp paper mills, on ships, at valve manufacturers, and many others industries.
Specifications

●Working Grinding range: φ225-φ630 gate valve (valve seat, valve core/disc ), flat globe valve (valve core/disc ).
●Valve Diameter: DN200-DN600
●Motor power: 1300W
●Power parameters: 220V/50Hz
●Spacing between valve sealing surfaces: 70mm
●grinding depth: 900mm
●Operating weight: 25kg
Features
1. Light in weight, small in size and easy to carry.
2. It adopts a reasonable structure design and a split assembly method to make the installation fast and simple.
3. It is light in weight, small in size and simple in installation, so it can be applied to field operations in various environments.
4. Wide range of application. It can be used to study gate valves, globe valves, flanges, etc. of various materials.
5. After installation and adjustment, it can be automatically ground.
6. Reasonable structure design, good Metabo power and good imported grinding materials make the grinding speed higher than that of manual grinding.
7. Infinitely adjustable speed, stable power transmission, and high-precision grinding plane make the sealing surface after repair and grinding reach close contact.
8. Imported power motor is adopted, and imported air motor can also be selected too.
Advantages: Reduce the work strength, improve the working efficiency, and reduce the repairing expense. It is widely used in the oil, chemical industry, steel plant, power plant etc.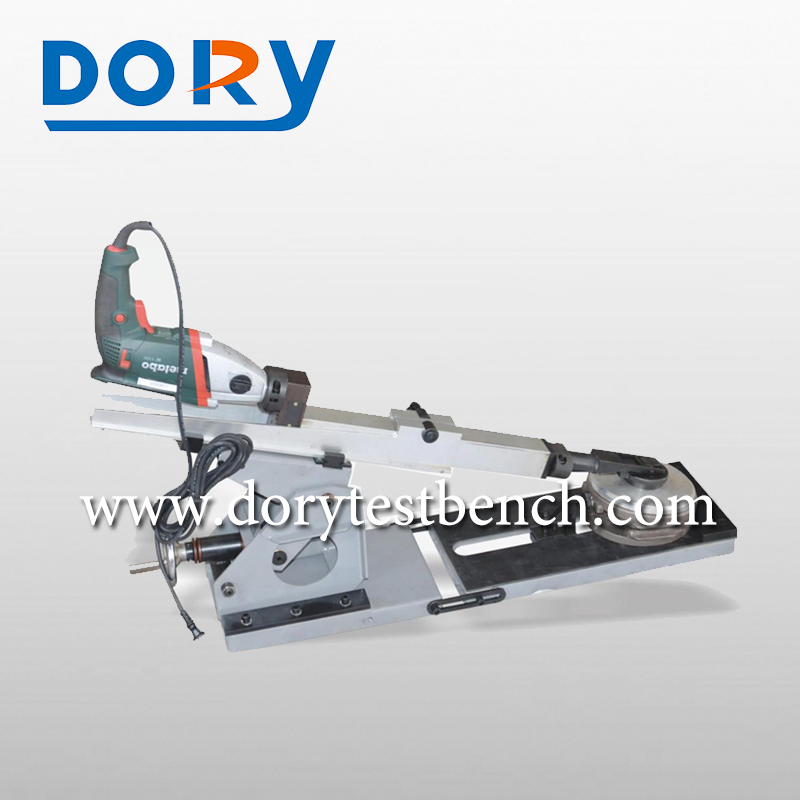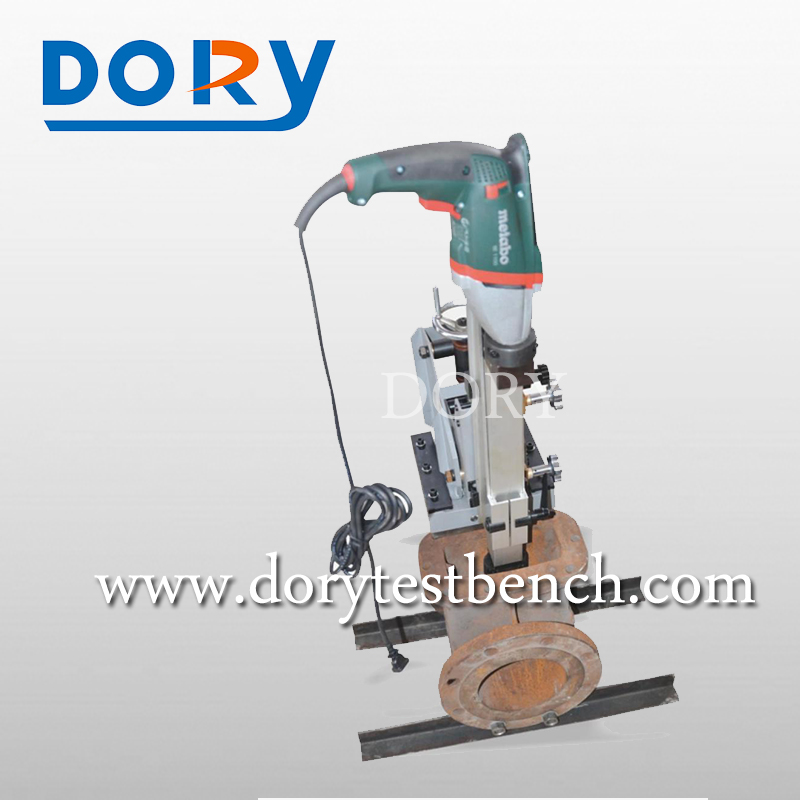 If you need any more information, please contact us freely. sales@dorytestbench.com