Silicon Carbide Waterproof Abrasive Paper sandpaper
Electro coated
High quality Silicon Carbide (SiC) waterproof abrasive papers, available with grit sizes P80 to P4000.
Supplied in packs of 100 pcs.
Size: 280*230 mm A4
Resistant to heat and moisture
The thickness and weight of the support paper is adapted to the abrasive grit size, reducing wear
Supplied in packs of 100pcs
Wide Application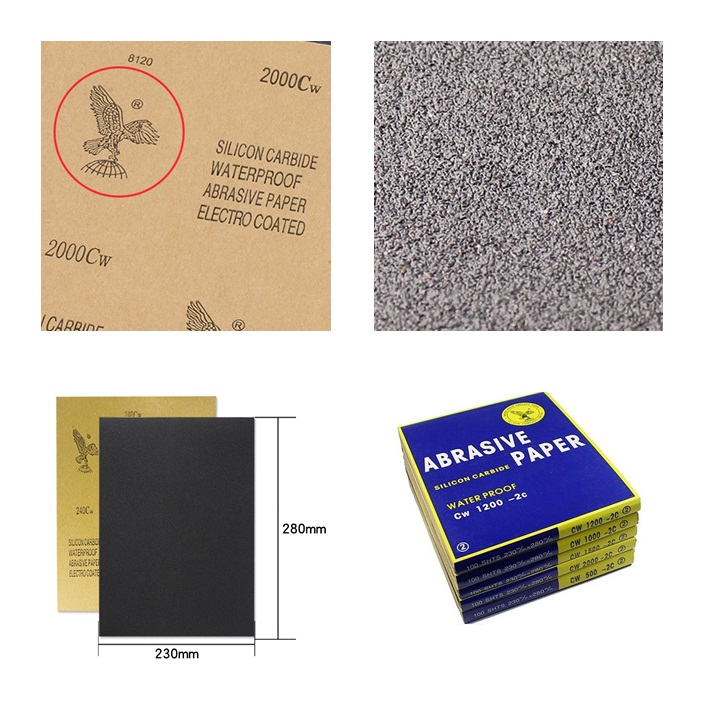 Please send email to info@dorytestbench.com for quote and more information.