Dory Company Profile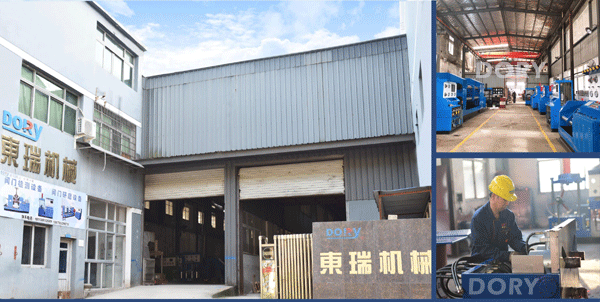 Company Profile
Dory Machinery is a leading Valve test bench manufacturer, located in Wenzhou, Zhejiang, the hometown of pumps and valves in China. It is one of the founders of industrial valve testing equipments in China, with 30 years of professional development and manufacturing of hydraulic machinery. Dory is dedicated in manufacturing valve testing equipment, valve test benches, valve testers, valve grinding machines, ball valve ball grinding machines, flow meter pressure test benches, valve lifetime test benches, and water pump test benches etc.
Dory Machinery YFJ series valve hydraulic test bench integrates hydraulic, mechanical, electrical system and liquid storage circulation system. It is suitable for testing various kinds of gate valves, globe valves, check valves, ball valves, butterfly valves, safety valves, plug valves and other pipeline valves.
DORY Machinery is the main supplier of PetroChina, Sinopec, CNOOC, Daqing Oilfield, Fushun Petrochemical, Zhongyuan Petroleum, Shengli Oilfield, etc. Its unique design and stable performance are highly praised and affirmed by experts and users. Dory has expanded its business to more than 30 countries and regions in the world, including the United States, Italy, Greece, Spain, France,Saudi Arabia, Singapore, Oman, Indonesia, Malaysia, Brazil, and Argentina. It is widely used in various valve manufacturers,chemical, petroleum and petrochemical, natural gas, oil refinery,Engery,Pulp and paper, water supply and drainage engineering, power plants, valve maintenance and other industries to test the strength and sealing performance of high, medium and low pressure valves.
Research, development and continuous technological advances ensure Dory stays in the forefront of the industry. Our highest priorities are to secure the production, products quality and after sale services. We sincerely welcome customers and friends from worldwide to visit Dory, We look forward to cooperate with you to create a brilliant future!